Our History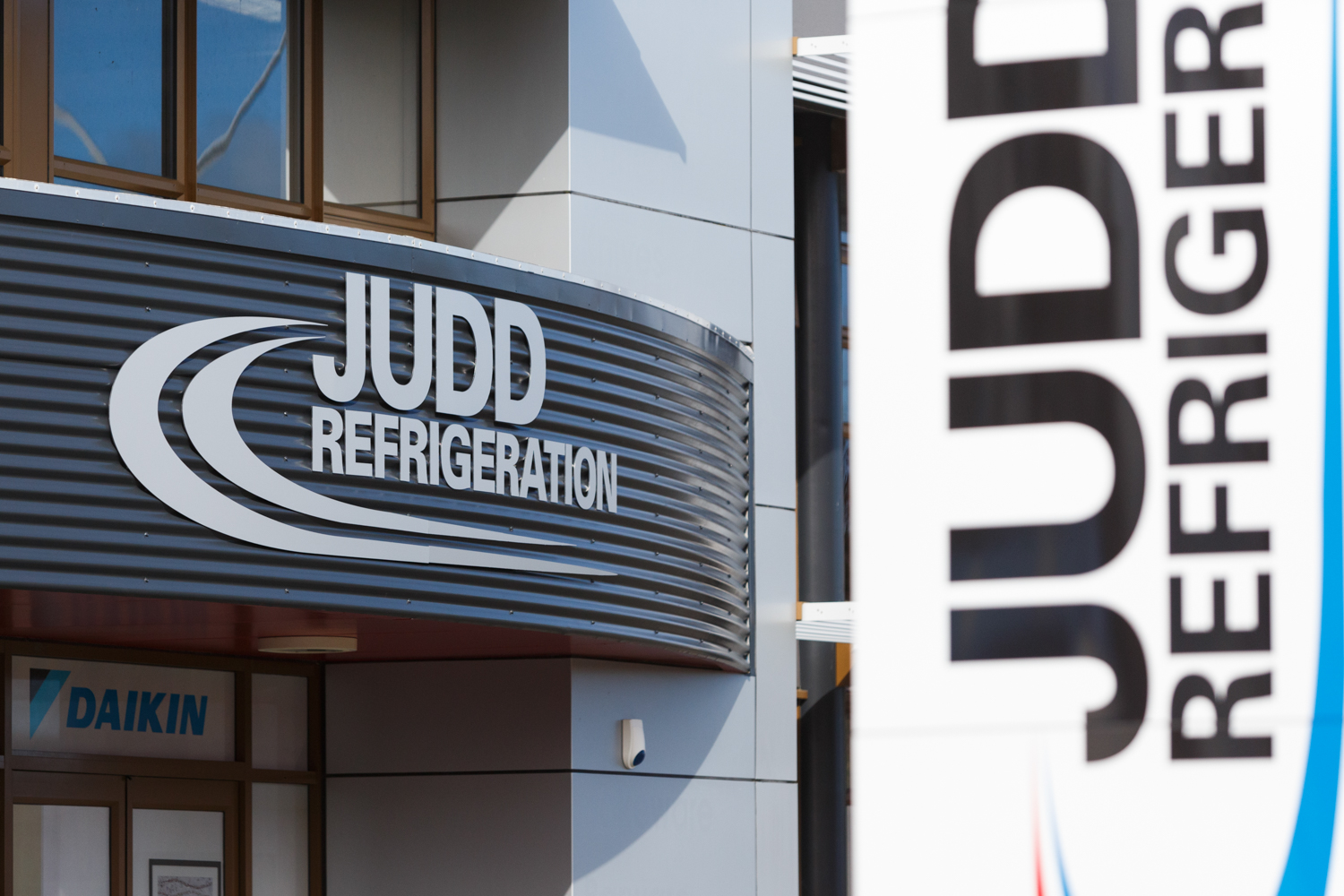 Judd Refrigeration is a second-generation family owned and operated business, initially trading as Cutler & Judd, founded by David Judd and Norman Cutler in 1969. The Partnership was dissolved in 1977 when Judd Refrigeration was formally formed. In 2001 David Judd retired and his son Darren Judd took over as Director. Darren did his apprenticeship under his father at Judd Refrigeration and went on to obtain his Advanced Trade Certificate in Refrigeration in 1989.

Judd Refrigeration has proudly been servicing the greater Manawatu region for 50 years specializing in Commercial Refrigeration, Heat Pumps and Air Conditioning services.

Judd Refrigeration believes strongly in the importance of training and continued education, providing opportunities for our staff to develop their careers whilst supporting the growth of the Refrigeration sector with highly sort after, skilled refrigeration engineers. Over the decades Judd Refrigeration has had the privilege of training 18 apprentices. It is a rewarding experience and we are very proud of each one of our graduates - a number whom have competed and been placed in the Wallie Askew Awards - a prestigious NZ Refrigeration Industry Award.



Workshop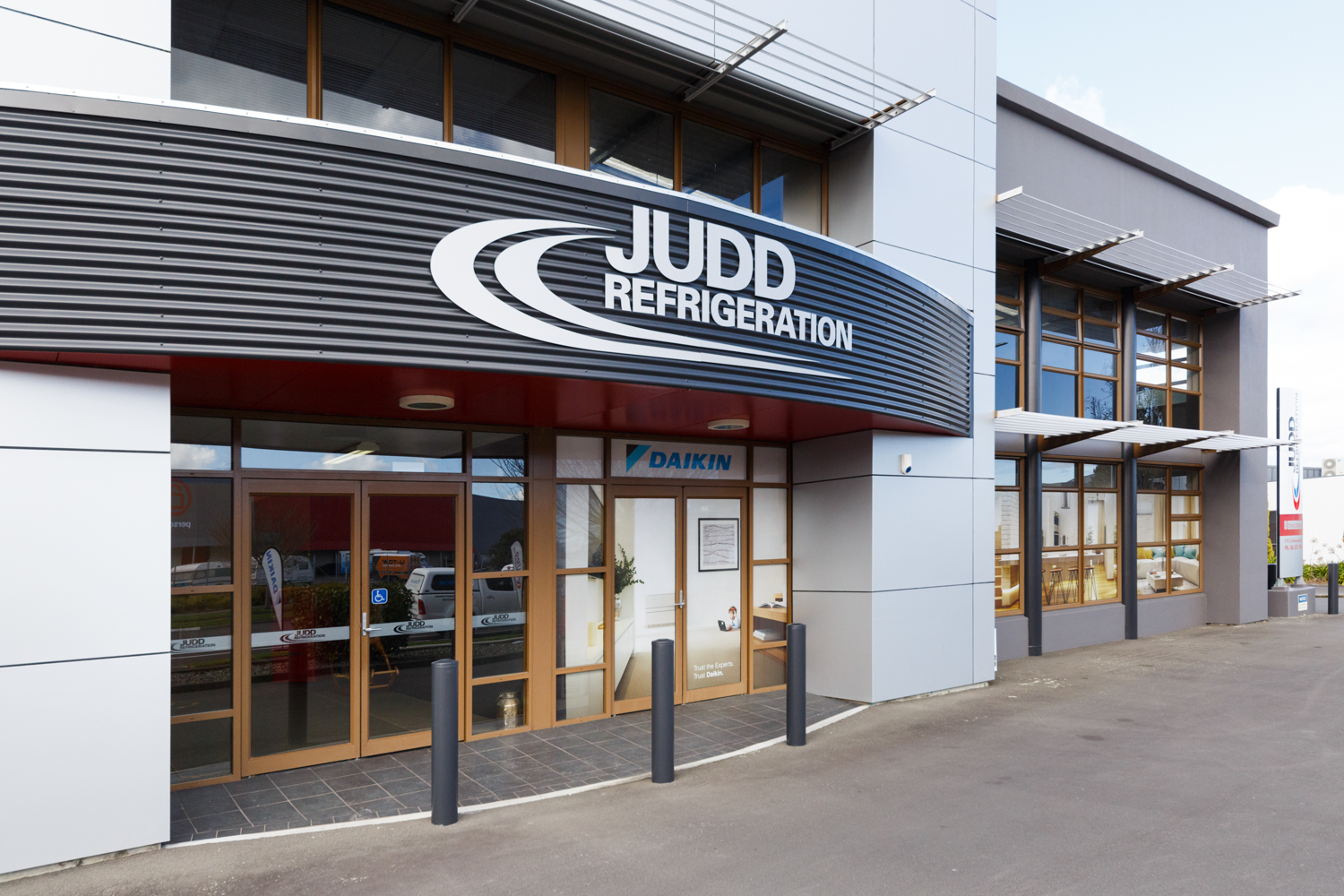 Judd Refrigeration's workshop is at 175 John F Kennedy Drive, Palmerston North and is located at the back of our showroom. We have a fleet of 13 vehicles out on the road daily with our team of refrigeration engineers, technicians, and installers providing prompt and reliable service to the greater Manawatu.

Clients are welcome to bring their refrigeration equipment to our workshop for a diagnostics report and repair or alternatively one of our team can come to your site.
Showroom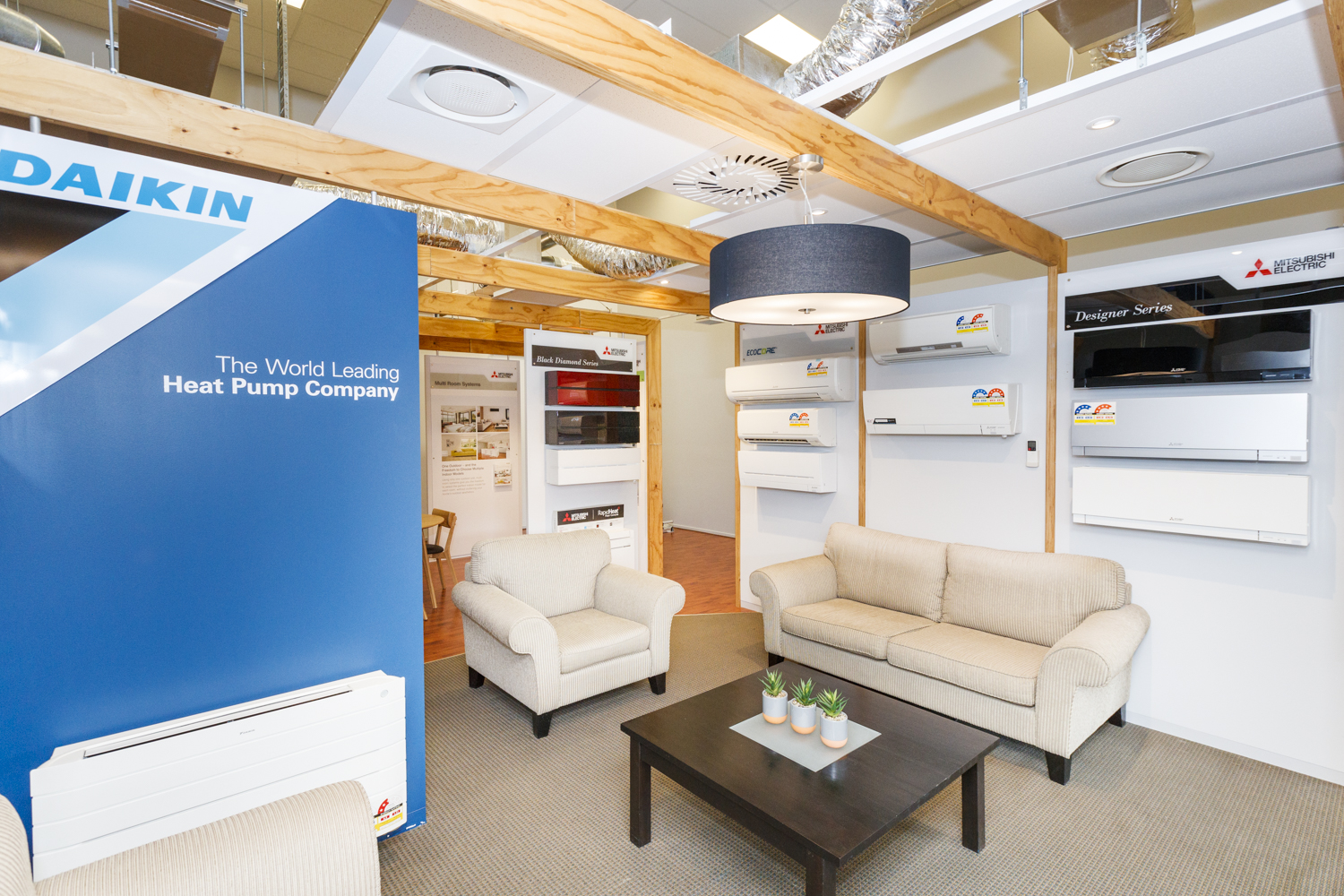 Our purpose built showroom is one of a kind, imitating a residential home, with exposed walls and ceiling cavities. This unique showroom design allows you to view a range of heat pump and air conditioning solutions installed and in operation. You can visualize placement and sizing of indoor, outdoor, and internal ceiling units, whilst also viewing options for ventilation, wall and floor mounted heat pumps and ducted units.

Our knowledgeable sales consultants can share with you the options that are available for your domestic or commercial spaces, and will happily provide a free consultation which can be at your site, or from building plans.

Come and visit our showroom located at 175 John F Kennedy Drive, Palmerston North (opposite Ezibuy).

We are open from 8am – 5pm Monday through to Friday and by appointment on the weekends.

We also have new and used Commercial Refrigeration Cabinets on display.

Our Team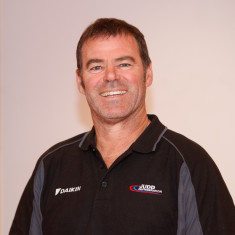 Managing Director - Darren Judd
Darren Judd is the second generation Managing Director of Judd Refrigeration. He joined the industry in the 1980's, completing his Refrigeration apprenticeship and then Advanced Trade Certificate in Refrigeration in 1989. Darren has a wealth of expertise across both the residential, commercial and industrial sectors, bringing an innovate and creative design approach to engineering refrigeration and air conditioning solutions for a diverse range of clientele. He has a passion for the industry, and is a long standing member of IRHACE and is on the working committee for the Competenz Advisory Group, dedicated to strengthening and improvement of industry qualifications and training of apprentices within the HVAC & Refrigeration industry.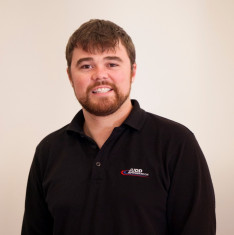 Sales Consultant - Alex Judd
Alex is our highly knowledgeable Residential & Small Commercial Sales Consultant, specializing in Domestic Heat Pump and Air Conditioning Systems. Alex is a third generation "Juddy" for the company. Starting under the guidance of his Grandfather and Father as a little tacker he absorbed it all. In his intermediate years Alex was on the tools learning the ropes, and is now leading our team of skilled and talented installers, committed to delivering the best possible customer service to our clients. From the point of enquiry Alex takes the time to get to know you - to really understand your preferences and needs, so he can customise an optimum heating and cooling solution for your home or business.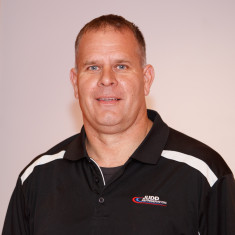 Service Manager - Ross Smith
Ross is our Service Manager, with over 20 years experience in the industry and is a trade qualified Electrician and Refrigeration Engineer.
Ross leads and co-ordinates our diverse and skilled team of HVAC and Refrigeration Technicians, Installers and Maintenance team. Ross specializes in commercial project works, service, repair and planned preventative maintenance contracts - working with commercial clients to assist and advise them on ways to achieve the very best solution for their needs.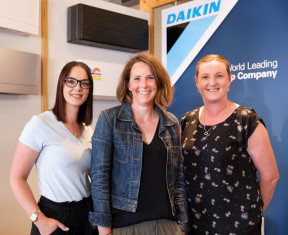 Tessa (Receptionist).

Natalie (Human Resources).

Emma (Project Administrator).